MY MOTHER LOVED ART
, any kind of art--
books, literature,
paintings, sculpture, music, film, dance, photography, architecture, history, philosophy and intelligent conversation.


Littie said people who create, participate in and appreciate art are better thinkers than those who do not.
"Those interested in literature and art handle conversation better," she said. "It has to do with the way their brains work and how they decide to live their lives; maybe because they read."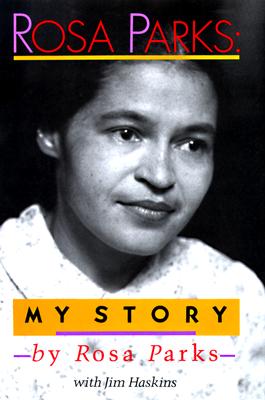 Rosa Parks: My Story
James/ Haskins, Jim [Har
There were people
whom
Littie
admired
in the world who
were not directly associated with the arts, but she believed if she could get inside their homes, she would find art hanging on the walls and shelves of bo
oks.
"I'll bet Rosa Parks and Dr. Martin Luther King have books and art in their homes," my mother said.
"It shows in the way they carry themselves. You can hear it in their voices and the way they use language. Reserve and elegance are
always present in them. Those people are thinkers among us and thinkers become doers." As history records, both Rosa Parks and Dr. Martin Luther King, Jr., wrote books about their lives and experiences during the Civil Rights Movement.
I knew who Rosa Parks and Martin Luther King were. My mother took periodicals to keep up with current events.
I saw television news broadcasts cover the social activism of Rosa Parks and Martin Luther King. However, Littie restricted my
television
viewing to her
approved
programming like news and information shows; and radio was restricted by the local radio stations available in our area, mostly Country music with little national news coverage of such topics as Rosa Parks, the Montgomery Bus Boycott, Martin Luther King and the Civil Rights Movement.
My mother received this news through delivery of national black publications to our home on a weekly basis. She required me to read the articles and then discuss them with her afterwards. These topics were confusing to me and not always a pleasant experience. I always enjoyed our discussions of art history more, perhaps because, as a child, I understood art history better than civil rights
When my mother made me read articles she had selected about Rosa Parks and Martin Luther King, I read them to be ready for her quizzes about the Civil Rights Movement.
Moon Over Half Dome Framed
Wall Art
I read books and articles, and examined art because my mother said a person
could not be just a collector of books and art. Art hanging on walls or books on shelves did not pass Littie's sniff test. The person who possessed the books and art had to know something about what was in the books, know about art or know how to produce art.
When my grandmother gave me a Brownie
camera
in exchange for not bothering her gun again, Littie told me to shoot everything, except people. She was particularly fond of
sunsets, water, night skies, old buildings and sand. W
hen I was about 11 years old, my mother
bought post
cards with
Ansel Adams photography, saying I should model my own style of photography on his style, which she thought was magnificent.
I had no photographic style at that time. "Aim high!" She scolded. "And b
e sure and pack your camera when we go to the beach next weekend." My mother had a friend in Houston who was from a wealthy mortuary family with property in Galveston and one son my age. During the season, we often met her and her son at their beach cottage for weekends. My mother was always happy when her friend's older son, who was a professional photographer, joined us at the beach and let me tag along while he photographed nature scenes and explain lighting and photo composition.
I wrote a story,
Shooting Without A Gun
, in my book,
Bigmama Didn't Shop At Woolworth's
, about Bigmama's gun and the camera. Take a look and join
my channel
.
My mother didn't say much about the incident with me and Bigmama's gun, but I am certain she had all to do with Bigmama giving me that camera in the same way she had Uncle Fred giving me a croquet set for my birthday in Denver the summer I turned 15.
That summer of my 15th birthday, Aunt Clara took me to the mountains, where I wasted rolls of film trying to take shots as my mother had instructed, only to find out after the photographs were developed that I was no Ansel Adams, not even close. When I got home from vacation, my mother and I reviewed my shots and I realized the photography exercise was for my benefit. She was trying to help me develop an eye for art.
I did develop an eye for photography. My images were published in a significant reference book on the history of photography.
My photography has been collected by a number of prestigious museums and libraries, published in books, newspapers and magazines, and exhibited around the world with a Smithsonian Exhibition, Reflections in Black: A History of Black Photographers 1840 to the Present. I credit Littie for my success by insisting that I take all those terrible pictures when I was a kid.
There were few things that satisfied my mother more than being totally absorbed in art, the art of others in galleries, her own art creations, my crude and amateur photography or pictures in books. And she liked volumes, not just for the quantity, but for the matching binding. "Sets of books look really great on shelves," she said. "Makes you feel like you're in a library.
The feel of art history books and the smell of them make me want to paint or get knee-deep in some clay," she would say.
"You can't pretend to love art or know what's in books,"
she said.
"Love and knowledge of these subjects come out in your conversation, And if you're pretending, you will soon look the fool.
Anybody with money can be advised on what art pieces to buy," she said. "The real test is finding a way to surround yourself with art if you are on a tight budget.
"
And a tight budget was something my mother knew all about. "But we can't let the lack of money keep us from enjoying the finer things," she said. "People need art in their lives, all people--rich and poor!"
When I was a little girl, our small Jim Crow town did not allow African Americans to use the segregated public library in the 1950s. Instead, the city's Jim Crow laws allowed the library to send a bookmobile into certain neighborhoods to discourage African Americans from using the downtown library. But times do change. A bookmobile was a converted bus with rows of shelves with books, mostly outdated and tattered. The bookmobile was most active in summer and parked in public places where African Americans were allowed to gather.
Today, things have really changed. My hometown library has hosted celebrations of my career and is an active collector of my work.
However, back then, until we were allowed to use the facility, my mother and I took a Greyhound Bus 100 miles away to Houston to use the Houston Public Library. The
trip to Houston was an all day affair, but worth it, even if we didn't qualify for library cards because we were from out of town and not because we were black. We sat among all those art books on the shelves and read until it was time for us to catch our bus back home. At the time, we concentrated on art because there wasn't a great deal written in books about African Americans or pictures of people like Rosa Parks and Martin Luther King in books and magazines, unless they were black publications. At that time, my mother and I never imagined that I would write books and take photographs chronicling African Americans that would be collected by the Houston Public Library or my hometown library; or maybe Littie did imagine that.
Art Gallery Greeting Cards
My mother used those books in the library to imagine places we had never been, to see images from faraway places that one day we might see and to teach me to see myself as the Jim Crow south could not. My mother took me to the movies often, starting when I was four years old. We would lose ourselves in the beautiful clothes and exotic locations.
From those movies and books, she imagined scenes, learned to paint oil landscapes and restored damaged art she bought in second-hand stores. She collected art, museum, gallery and exhibition books and often dragged me to out-of-town galleries and museums that allowed African Americans to enter and we could afford to attend. Afterwards, she bought the
greeting cards
and
exhibition
books that were not too expensive and she required me to make detailed critiques of shows we had seen.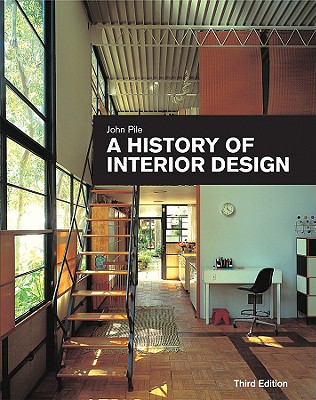 A History of Interior Design
Littie collected interior design,
architecture and
art magazines
, too. "Be careful with those," she told me. "They're not cheap."
Sketching out plans for our home improvement projects was a favorite past-time that m
y mother loved. Using her architecture and art magazines, and Vogue pattern decorating book, she measured and made multiple drawings before presenting them to my father to see if he could build whatever it was she wanted.
Usually, he couldn't or wouldn't produce her final design or, if he did, she wasn't satisfied with the shortcuts he took. So, she went on to construct whatever small project she wanted to create, like her dressing table, another story
in my book. She got her idea for the dressing table, bench and window curtain from a McCall Magazine. Later, after making her own lavish vanity table, she made a small one for my room, similar to the one in the picture below. It was a month-long project of planning, locating and cleaning cheap pieces and, finally, painting, which Littie closely supervised.
Here is an excerpt from my story, The Dressing Table: Before the old rough wooden sideboard became my mother's dressing table, it sank with every rain into the dirt of the backyard of our new home. One day she cleaned the weather-worn table, knocked its legs back into place, and took it into her bedroom. The table and a bench, rescued from the garage, waited for weeks while she embroidered a crisp white pillowcase and sheet to create a seat and matching table cover. Pink roses and green stems swirled into lush bouquets and spilled to the hems of the floor-length bench and table skirts. I looked into the mirror, retrieved from an old dresser whose drawers no longer fit. Though the glass had a few spots around the edges, my mother had repainted its chipped frame.



Art, music and literature were my mother's weapons against excuses, which she refused to accept. "Most often," she said, "You get what you give."
When I was nine years old, my mother brought home a book on the French sculptor,

François-Auguste-René Rodin

(1840-1917).
I was as confused about her handing me this book after she had read it as I was about her making me take ballet and piano lessons, which I am now convinced she insisted upon so that I could notate music to songs she wrote.
I remember the cover was Rodin's The Thinker, a bronze and marble sculpture, which

is now in the

Musée Rodin

in Paris

.
"Why do I have to read this book about Rodin?" I asked, mispronouncing his name in my childish innocence and ignorance.
"Because I said so," my mother said. "And so that you will learn to say this name correctly. Rodin," she pronounced it for me and made me repeat it. "You can't go to college mispronouncing famous names."
I knew I did not dare argue with her or just pretend I read the book because she would quiz me on it like she did everything else. So, I read it as part of my general education outside of regular school.
Contrary to what I thought before starting the book, I found it interesting. Rodin's early education was not considered good enough to gain him entrance into the elite art academy and still he went on to be a foremost figure in the development of modern sculpture. His piece, The Thinker, became my favorite work of art, representing a superior intellectual quality like my mother's that I wished to possess.
Could Littie have known this book and sculpture would have that impact on me? Or was she teaching me something about my own education, also considered inferior because I was attending a
Jim Crow
school at the time?
And
my mother knew
the book about Rodin was not the type of reading material our school library offered. She wanted me to know about people and places far away from my Jim Crow world, one of the reasons we traveled to other states where I could see what the rest of the world had to offer me. "Do not be afraid to explore ideas through art, film, books and traditions of other cultures," she always said. "That's how you learn." My mother believed in a global education.
Rodin Museum in Paris, France
While reading the book on Rodin, I learned that he was born in 1840 in Paris, France, while across the Atlantic,
slavery in America
was at its height. D
uring the civil rights movement when
I was reading about Rodin, it was still unlikely that a little black girl would have been able to discover this genius. A Jim Crow education would have completely prevented that, except for my mother's insistence on exposing me to higher concepts. When Rodin was 76 years old, he donated his own works of art and his art collection by other artists to the French government. My mother told me about his donation, which is now in the Rodin Museum.
I searched the Internet and could not find a copy of the Rodin book my mother gave me all those years ago. Perhaps the book about this master of sculpture is out of print. But I found some other interesting selections devoted to Rodin and others that trace art history
f

rom the Renaissance to Rodin and the birth of modern art.
Over the years, my mother's interests and book collection changed and I do not know what happened to the book about Rodin that she made me read. The book was probably not responsible in itself for getting me a college scholarship or even getting me through Texas A&M University's Department of Journalism and Broadcast Communications.
M
y mother knew
Rodin would have an influence on me at a time when I needed it most.
I found the book,
François-Auguste-René Rodin
. It appears to be a comparable title and covers the life of Rodin, who fought his way into art history in spite of the limitations of his school and his academic training.
François-Auguste-René Rodin : "

Rodin studied at the Petite Ecole and Gobelins tapestry manufactory and failed three times to pass the Ecole des Beaux-Arts

order, where Father Eymard encouraged him to pursue sculpture and drawing. Rodin had to defend himself for the Age of Bronze and St John the Baptist sculptures for work so realistic that critics felt he made a cast from a live model."
There are free Kindle Apps that allow you to read Kindle books on your computer's web browser. Apps work on PC, Mac, iPhone, iPad, BlackBerry
or Android Phone. There are also free Apps for millions of Kindle books, games, newspapers, magazines and more.

http://www.sunnynash.blogspot.com/ is a participant in the Amazon Services LLC Associates Program, an affiliate advertising program designed to provide a means for sites to earn advertising fees by advertising and linking to amazon.com.
©
2012 Sunny Nash.

All Rights Reserved Worldwide.

Sunny Nash is a writer, producer, photographer and leading author on race relations in America.
Sunny Nash
produces blogs, media, books, articles and images on
history and contemporary topics, from slavery, the Civil War, Jim Crow and
civil rights to post racism, social media, entertainment and technology using her book, Bigmama Didn't Shop At Woolworth's, as a basis for commentary and research.
Sunny Nash's book was selected by the Association of American University Press as a resource for understanding U.S. race relations and recommended for Native American Collections by the Miami-Dade Public Library System.
"My book, 'Bigmama Didn't Shop At Woolworth's,' began in the 1990s. I was writing for Hearst and Knight-Ridder newspapers. The stories are about my childhood with my part-Comanche grandmother, Bigmama, my parents, relatives, friends, and others; and my interpretation of the events surrounding the Jim Crow South before and during the Civil Rights Movement.
Robin Fruble of Southern California said, "Every white person in America should read this book! Sunny Nash writes the story of her childhood without preaching or ranting but she made me realize for the first time just how much skin color changes how one experiences the world. But if your skin color is brown, it matters a great deal to a great number of people. I needed to learn that. Sunny Nash is a great teacher," Fruble said.